Description
FEATURES:
1.We are offering a complete top end kit.
2.Engineered and Tested to Meet or Exceed Original Equipment Standards and Performance.
3.This kit is designed specifically for the DIY (Do It Yourself) mechanic.
4.Cylinder is a Cast Aluminum 86.50mm Standard Bore Replacement with Steel Sleeve.
5.Forged Piston With 9.9:1 Compression Ratio.
6.Our Gaskets are all top quality and will keep a perfect seal between all of the components.
7.The cylinder is cleaned, bored and honed to the specific clearances for the piston you receive in the kit.
8.This kit includes a cylinder, piston, rings, wrist pin, circlips and top end gaskets.
9.Everything that you need to repair your top end is included in one easy purchase.
10.All of the components within this kit are bolt-on ready for a hassle free installation.
SPECIFICATIONS:
Condition:Aftermarket 100% Brand New
Quantity:1 Set
Cylinder Material:High-Grade Cast Aluminum
Piston Material: Forged Aluminum
Cylinder: 12100-HP7-A00, 12100-HP5-600
Base Gasket: 12191-HP5-601
Head Gasket: 12251-HP5-601,12251-HP7-A01
Head Cover Gasket: 12315-HP5-601
Piston: 13101-HP5-600,
Piston Rings: 13010-HP5-600
Wristpin: 13111-HP5-600
Circlips: 13112-MAT-000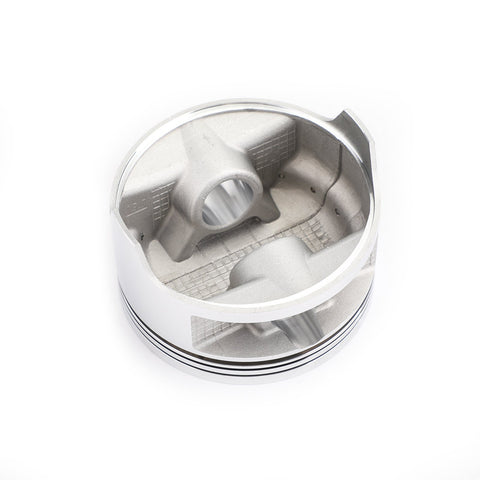 FITMENT:
Fits Honda TRX420 Rancher 420 2007-2018

PACKAGE INCLUDED:
1x Cylinder
1x Piston Ring Kit(Piston,Piston Rings,Wristpin,Circlips(2))
1x Head Gasket
1x Base Gasket
1x Head Cover Gasket

Shipping:
Free Shipping
Shipping Time:2-6 Working Days

Warranty:
Returns:Customers have the right to apply for a return within 60 days after the receipt of the product
24-Hour Expert Online: Solve your installation and product problems