Description
Features:
1.O-Rings Included: Yes, preinstalled
2.Injector Design: Metal & composite plastic
3.Coil Resistance: 12 Ohms / High Impedance
4.Static Flow Rate 28lb/hr=293cc/min at 43.5PSI ( 300kPa )
5.Fuel delivery type: 2-hole, fog-type spray, excellent fuel atomization
6.Manufacture Part Number: for 25317628 25323974
7.Interchange Part Number:for 25320287 17113698 FJ10062 17113553 FJ315 4G1659
8.Other Part Number: for 832-11180 25320288

Fitment:
2000-2006 Silverado 1500 4.3 L/4.8 L/5.3 L/6.0 L
2001-2006 GMC Sierra 2500 6.0 L
2001-2006 GMC Sierra 3500 6.0 L
2003-2006 Yukon 4.8 L/5.3 L/6.0 L
2002-2006 Cadillac Escalade 5.3 L
2003-2006 SSR 5.3 L
1999-2006 Silverado 2500 6.0 L
2003-2004 Trailblazer 5.3 L
2000-2006 Chevy Tahoe/Suburban 4.8 L/5.3 L
2000-2006 GMC Envoy 5.3 L
2001-2006 GMC Sierra 1500 4.3 L/4.8 L/5.3 L
1999-2006 Silverado 3500 6.0 L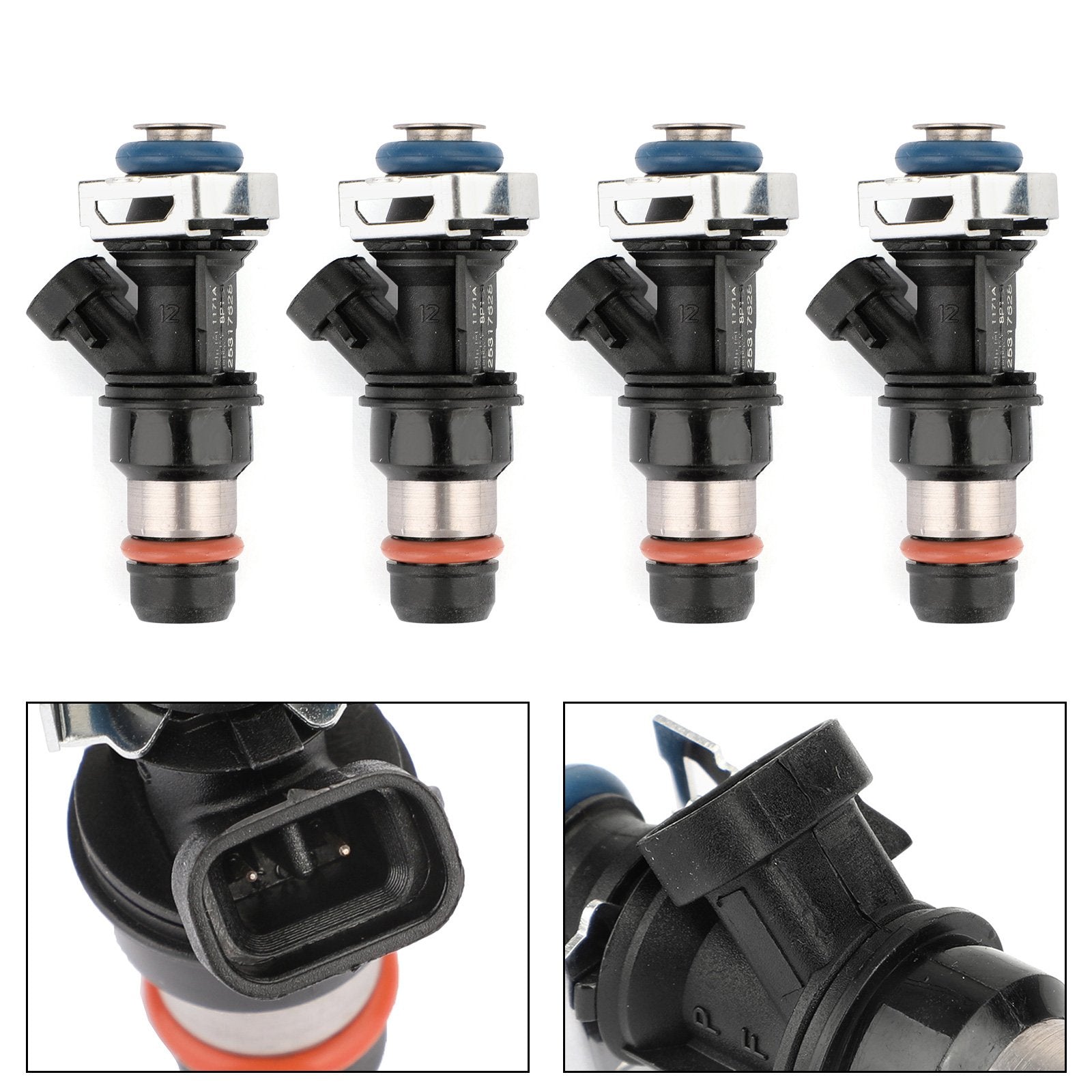 Package Included:
1/4/8 x Fuel Injectors

Shipping:
Free Shipping

Shipping Time: 2-6 Working Days

Warranty:
Returns: Customers have the right to apply for a return within 60 days after the receipt of the product
24-Hour Expert Online: Solve your installation and product problems
Article was original and well priced. Very happy
The Chevy equinox only took minutes changing. Passenger side can be done without removing the air filter.
Reliable Backup Light Bulb: Philips Halogen Lamp for BMW
The Philips Halogen Lamp Bulb is a reliable choice for backup lights on BMW vehicles. The bulb's performance is impressive, providing bright illumination and ensuring optimal visibility. The 12V 21W rating is compatible with BMW's electrical system. The installation process was straightforward, and the bulb's quality is commendable. I highly recommend this Philips halogen lamp for BMW owners in need of a reliable backup light solution.
A good bulb for the price.
This one was eminently affordable and came packaged also very well. Happy with it.